Parking Dominik Okęcie - Warszawa
Parking Dominik Okęcie - about the parking lot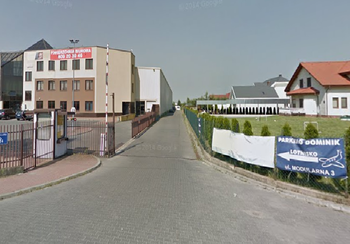 Warszawa
,
GPS N 52 10' 4'' E 20 56' 3''
number of seats
Parkingi Lotnisko Okęcie Dominik to dobra i tania alternatywa dla pozostawienia pojazdu podczas wylotu z lotniska Okęcie. Parkingi zapewniają darmowy transfer 24h na dobę przez cały rok, są ubezpieczone i monitorowany przez całą dobę. Dominik Lotnisko Okęcie posiadają parkingi o pojemności 900 samochodów. Położone są tuż obok Lotniska Warszawa Okęcie i oferują bezpałątny transfer przez całą dobę. Transfer zajmuje około 5-6 minut a dogodna lokalizacja pozwala na bezproblemową obsługę oraz dotarcie szybko i bezpiecznie na lotnisko.
Serdecznie zapraszamy do skorzystania z oferty parkingu.
Parking Dominik Okęcie - gallery